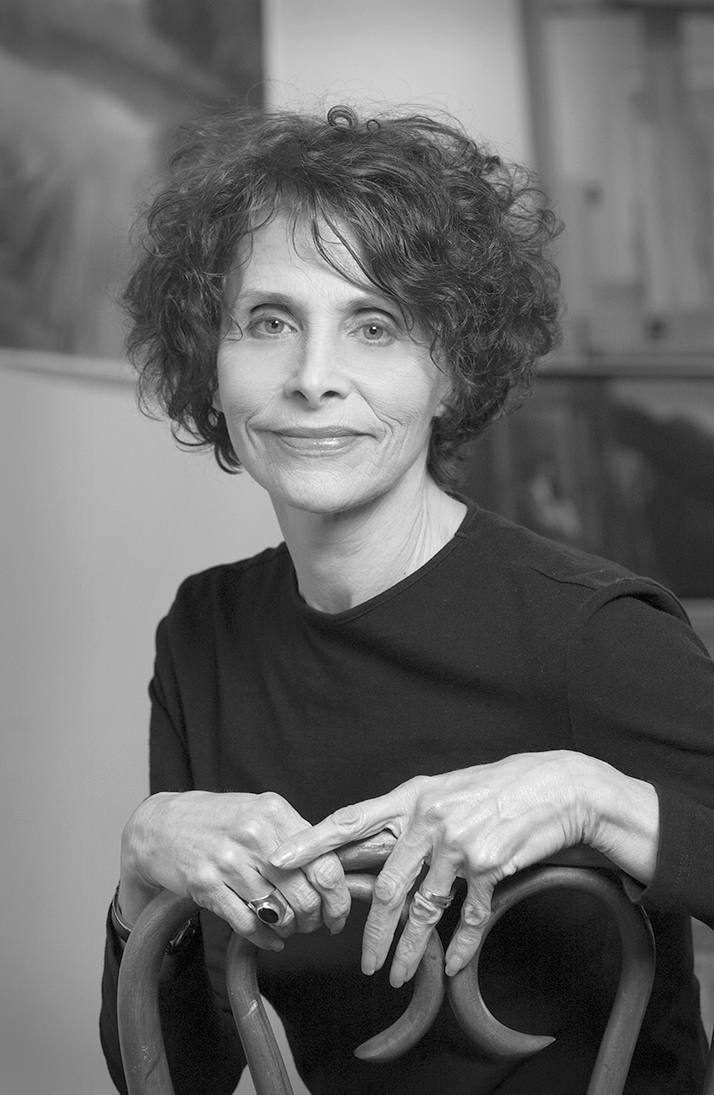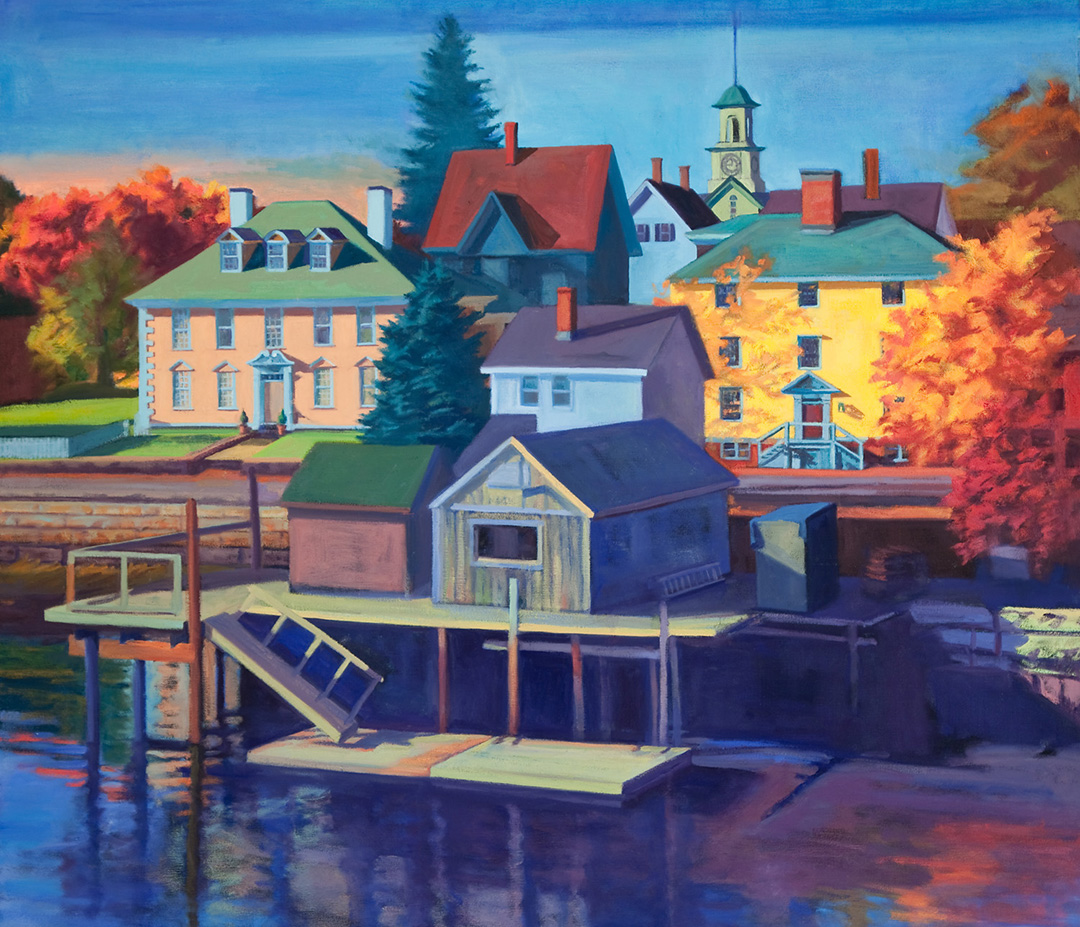 Carol Aronson-Shore is a Contemporary Realist Painter…
..whose landscapes, still lifes and figurative compositions transform an observed reality into a poetic and evocative experience.
Her work has been exhibited in over 100 juried and invitational group exhibitions and in 19 One Woman Exhibitions in New York, Chicago, San Francisco and other cities across the country. Her paintings reside in many private collections and such corporate collections as Fidelity Investments and Chubb LifeAmerica, which featured her painting on their corporate calendar.
Nathan Goldstein included one of her figure drawings in his text, "Responsive Drawing" (3rd ed.). A landscape painting from the collection of the Bank of New Hampshire in Manchester, part of her series called "Icons to Nature" is reproduced in "New Hampshire: The Spirit of America," a Harry Abrams 2000 publication. The White House Historical Association selected Carol to represent the state of NH by commissioning a painting for the 2000 Bicentennial Celebration of the White House. She created an historical narrative called "The Green Room, A Setting for History – Our National Day of Thanks" featuring New Hampshire's Sarah Joseph Hale and President Lincoln in the Thanksgiving Day story. This painting was reproduced in the White House 2000 calendar and is part of the permanent collection of the White House Historical Association.
The New Hampshire State Council on the Arts commissioned two of her paintings for state buildings, the New Hampshire Fish and Game Department Headquarters and the Rockingham County Courthouse. She has twice been a recipient of a New Hampshire State Fellowship in Painting. In 2001, the Council commissioned her to create a painting for their Governor's Awards in the Arts. Carol recently completed a commission for the new offices of Guy Carpenter & Company to replace her painting lost in the World Trade Center.
Learn more about Carol's work over the years
Exhibitions & Shows
A timeline of Carol's displayed works from 1999 to the present.
Awards & Prizes
Carol's paintings have received much recognition over the years.
Commissions
Carol's paintings have been commissioned by individuals and businesses across New England, Washington, DC and overseas in Germany.
Education
Carol attended universities in Boston, MA and in Illinois, but continues as a student of life.
University of Illinois. Urbana, IL. Studio Art.
Boston University. Boston, MA. BFA Degree. Painting Major, Art History Minor.
University of Chicago. Chicago, IL. MA degree. General Studies in the Humanities.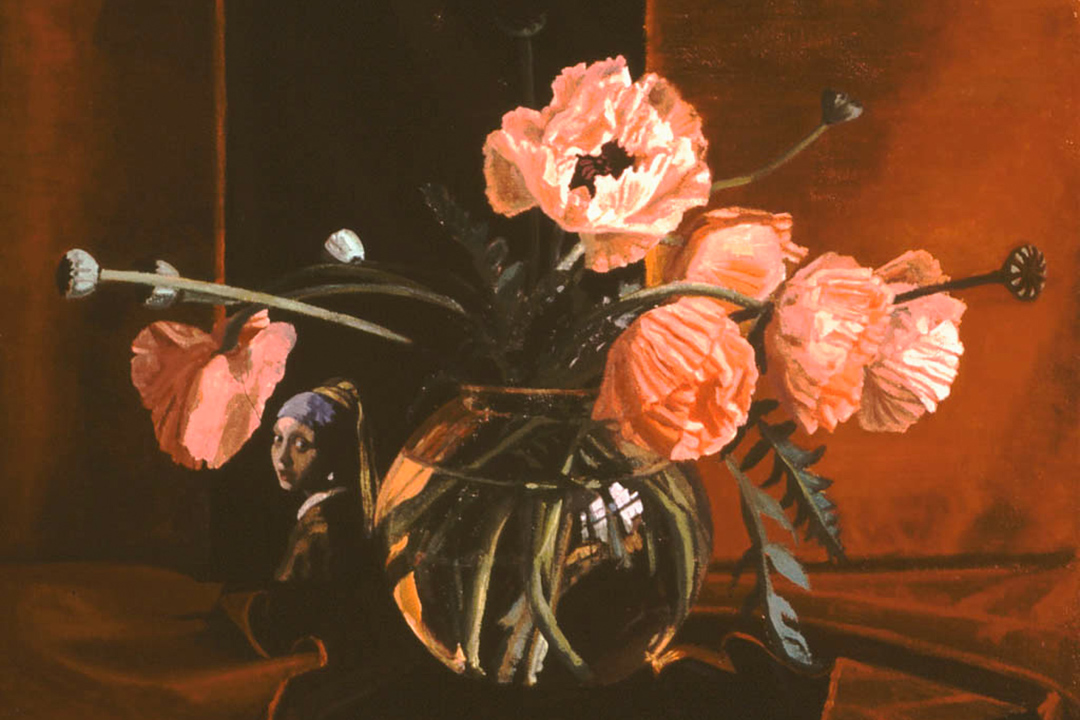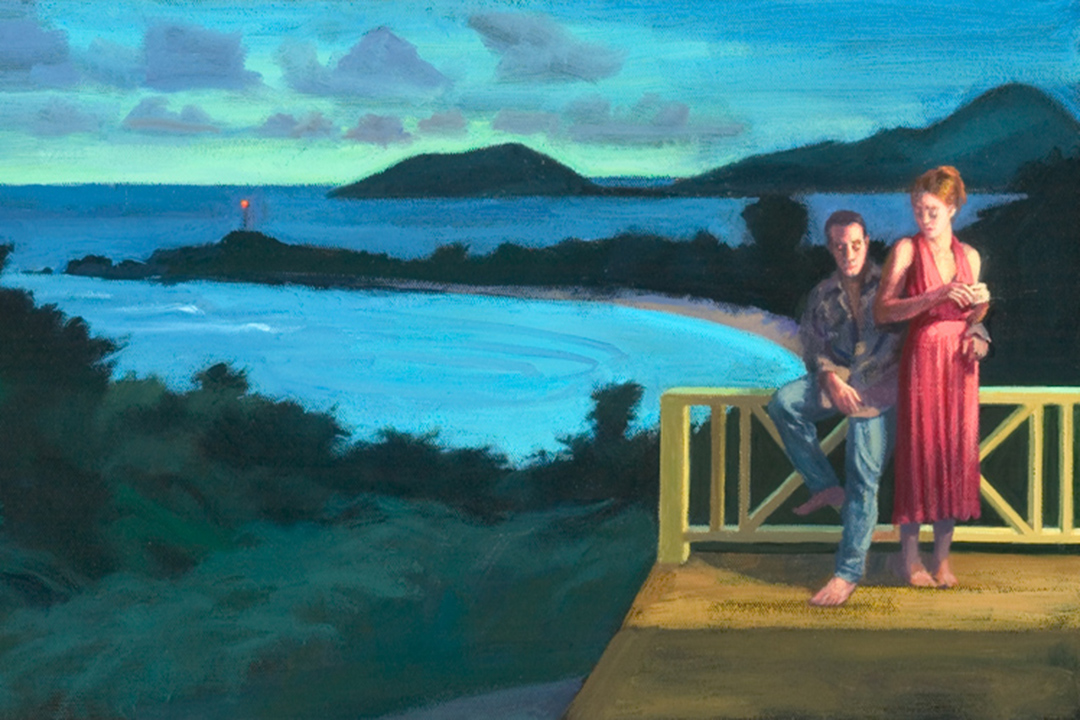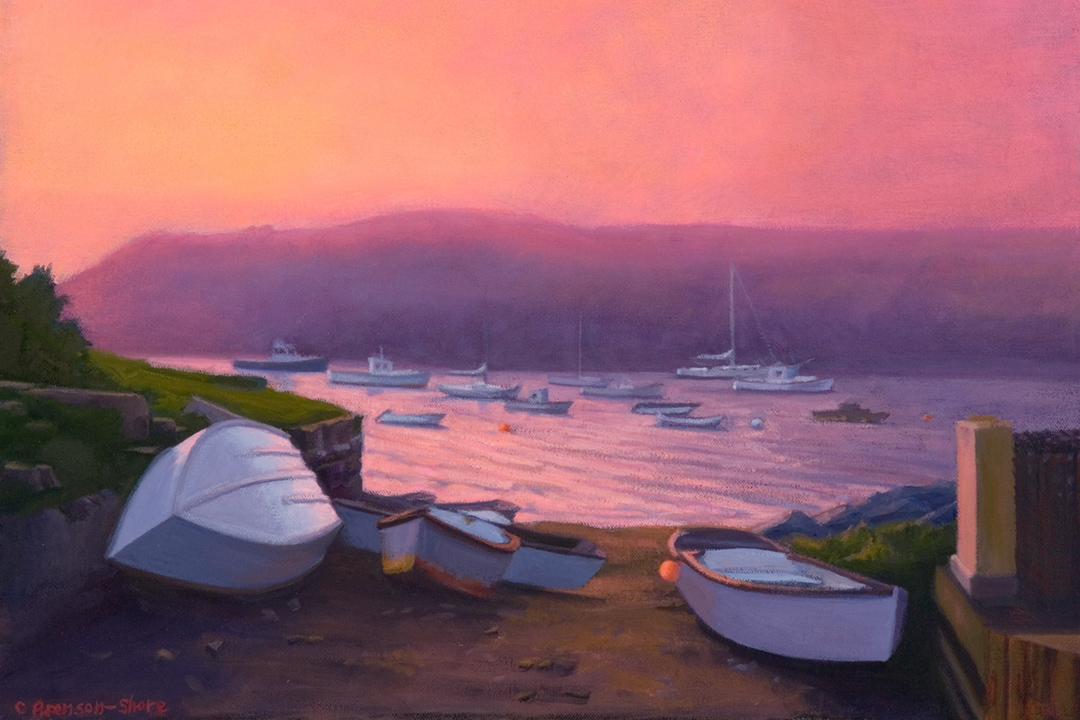 Corporate, Private & Public Collections
Carol's works are on display throughout New England and beyond.
Fidelity Investments – Boston, MA and Merrimac, NH
Guy Carpenter and Company – New York, NY
Fred French and Company – New York, NY
Roberson Art Museum – Binghamton, NY
Bank of New Hampshire – Manchester, NH
Wiggin and Nurri – Concord, NH
NH Department of Fish and Game – Concord, NH
Rockingham County Courthouse – Exeter, NH
Massachusetts Financial Services – Boston, MA
Dover District Courthouse – Dover, NH
Museum of Art, University of New Hampshire – Durham, NH
White House Historical Association – Washington, DC
Chubb Life America – Concord, NH
Publications
Carol's paintings have been included in several publications as well as a book.
The Shape of Color: Paintings of Carol Aronson-Shore. 2010 Blue Tree Publications
White House Impressions Calendar 2006. WHHA. Washington, DC
"Alumni Drawings."  Reproduction and discussion of drawings appearing in catalogue to exhibition in March 1995. BostonUniversity. Boston, MA
"Transparent Woman."  Reproduction and discussion of drawing appearing in the Third Edition of Responsive Drawing by Nathan Goldstein
New Hampshire: The Spirit of America. Reproduction of painting and discussion. Harry Abrams Publisher, 2000
"New England Landscape" by John Arthur. Published in Art New England, 1997. My painting work was included and discussed
Painting Portsmouth: A Brush with the Past. 2010 Blue Tree Publications