Carol Aronson-Shore is a New England and South Florida based artist whose landscape paintings, commissioned portraits, still life and figurative paintings are included in national and international art collections. Her award-winning oil paintings and drawings have been shown in more than 100 art exhibitions throughout the United States. She was the New England based artist selected to represent New Hampshire for the White House Bicentennial Celebration. The narrative painting she created, "The Green Room:  A Setting for History—Our National Day of Thanks" is in the permanent collection of the White House Historical Association and is frequently exhibited in Washington, DC. She is a New Hampshire Lifetime Fellow in the Arts and a Professor Emeritus of the Arts at the University of New Hampshire.
Carol has painted in various tropical locations for over 20 years. She now maintains a studio in South Florida which has inspired her vibrant color still lifes and abstract monotypes.
Shown above and further below are landscape paintings in oil depicting the changing seasons in New England. They were featured in the 2015 art exhibition: "The Color of Light: Seasons in Portsmouth."  (See Exhibits for more information)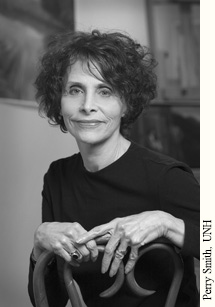 DaVallia Gallery Exhibit
Beginning August 15, 2020
Location
Davallia Gallery
39 North St, #8993
Chester, VT 05143
Visit Online: TheDaVallia.com
Although best known for her oil paintings of New England, including Portsmouth and Monhegan Island, Carol's works include Still Lifes, Frescoes, and Figurative Works as well. Meander through the various galleries to get a glimpse of her many works.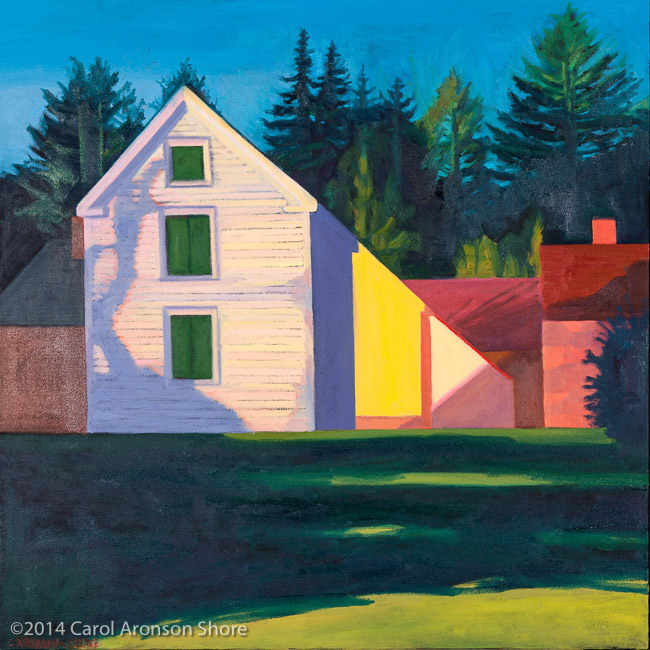 Landscapes
The historic houses of Portsmouth, NH and the fishing village of Monhegan Island, ME have provided me with a visual opportunity to explore the way color shapes pictorial light and space. Both are places where history is alive. These galleries show seasonal views of Portsmouth, NH, Monhegan Island, Maine, New England scenes, Italia and the Tropics.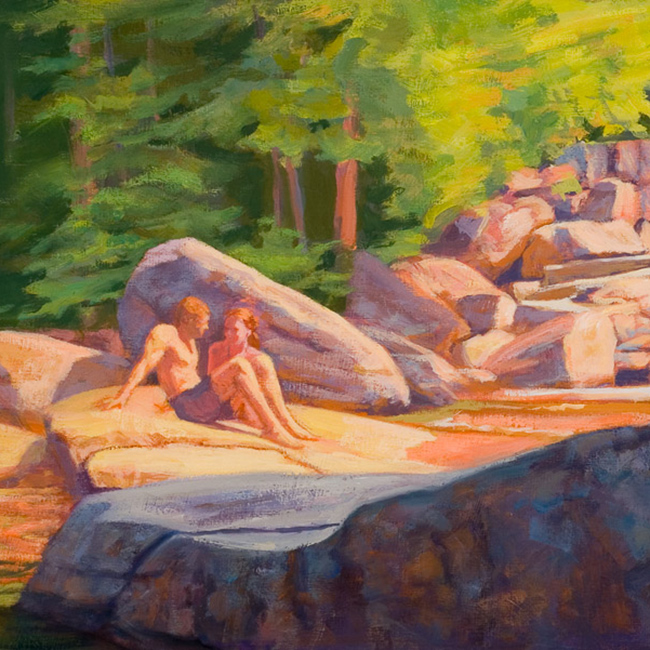 Figurative Paintings
Narrative oil and pastel paintings use the human form in both natural and interior settings. As a former dancer, the artist choreographs movement and gesture as a means of expression.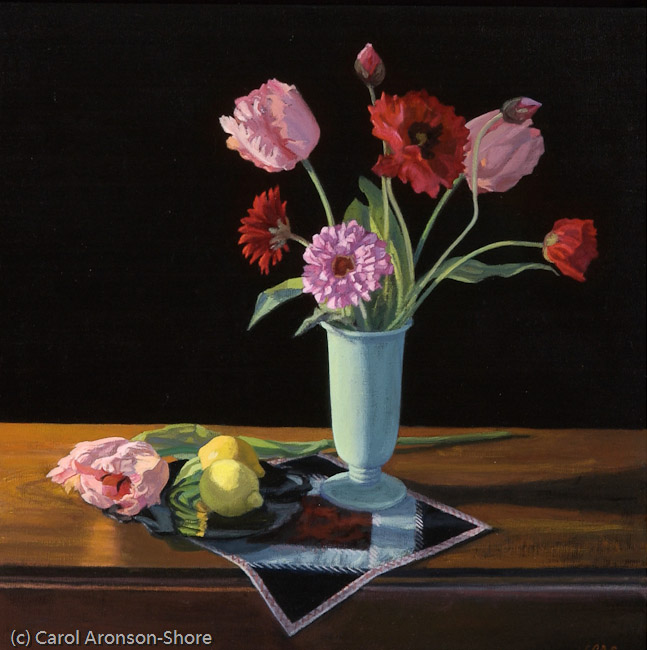 Still Lifes
These paintings include arrangements of foods and flowers in both traditional table settings and contemporary color designs. Recent paintings in the series called "Complementary Palate" explore color contrasts and the comparison between palate and palette: taste and color.